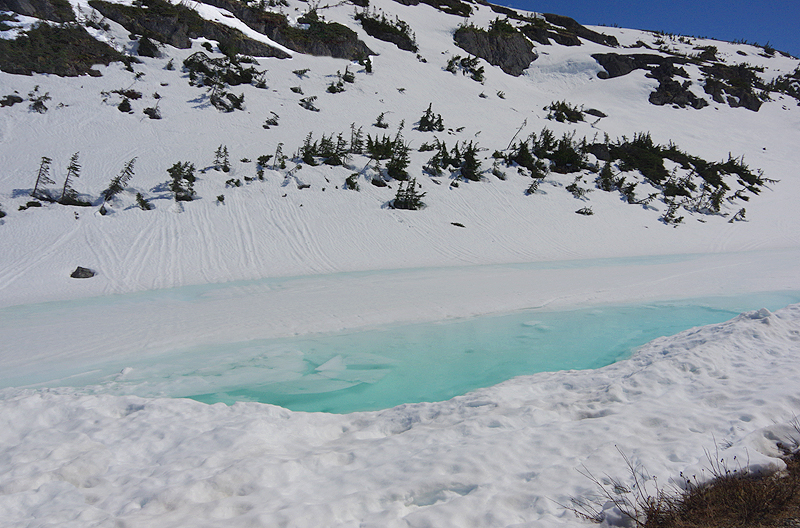 Along the rail route - melting snow fills glacial pools, creating that gorgeous turquoise color that even bright sun could not extinguish!!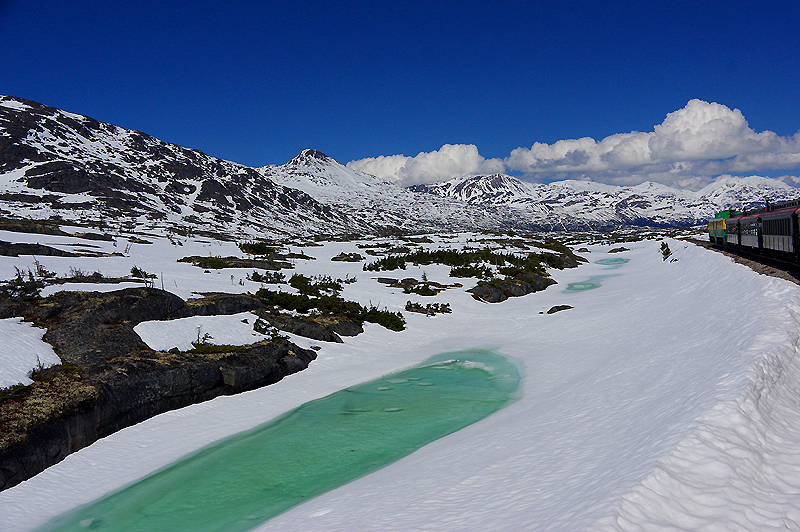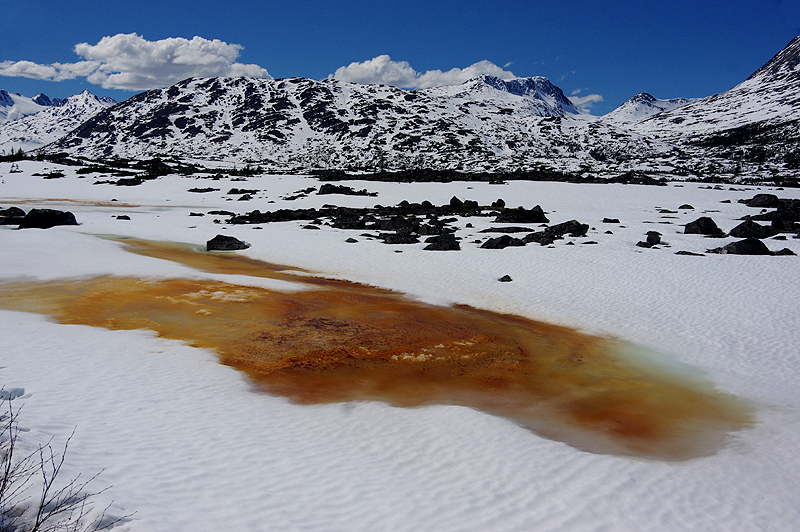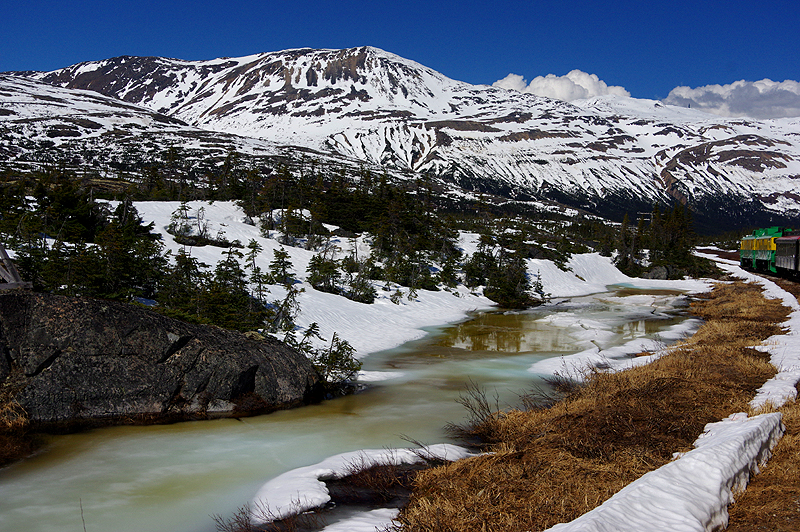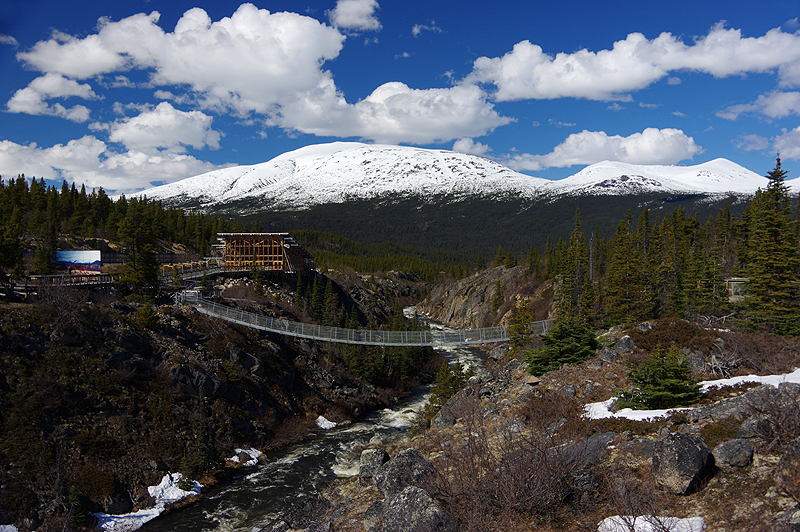 Just north of the Canadian Customs facility at Fraser, BC, is the Yukon Suspension Bridge...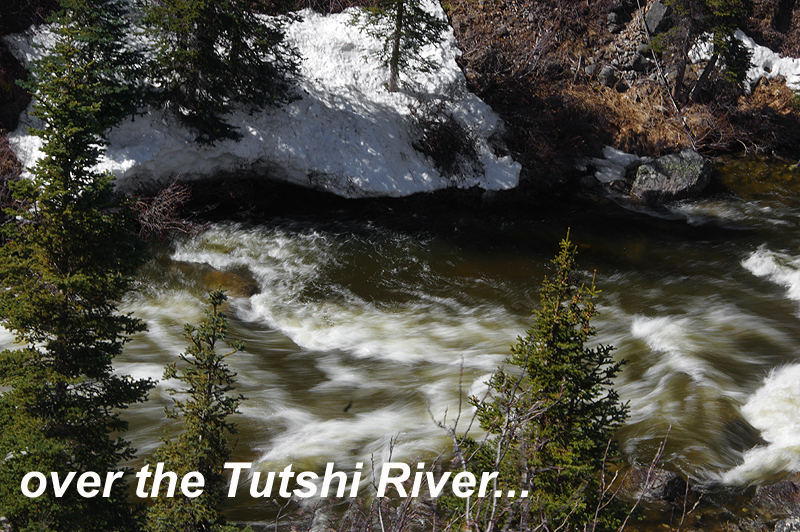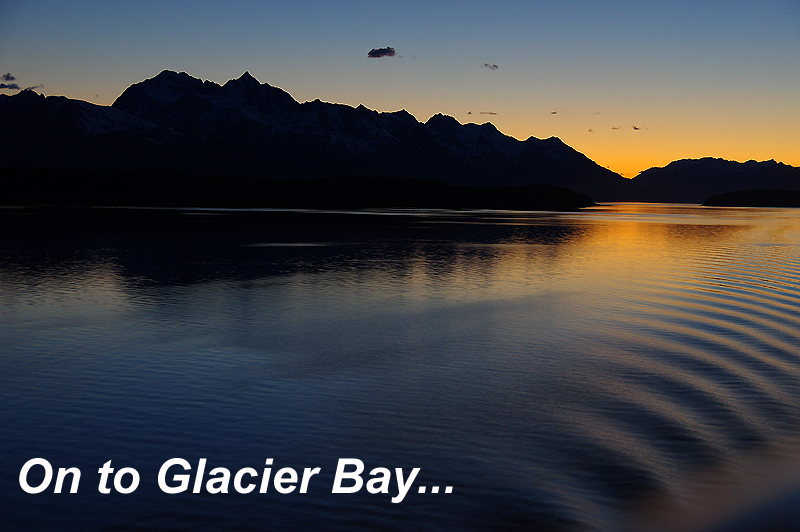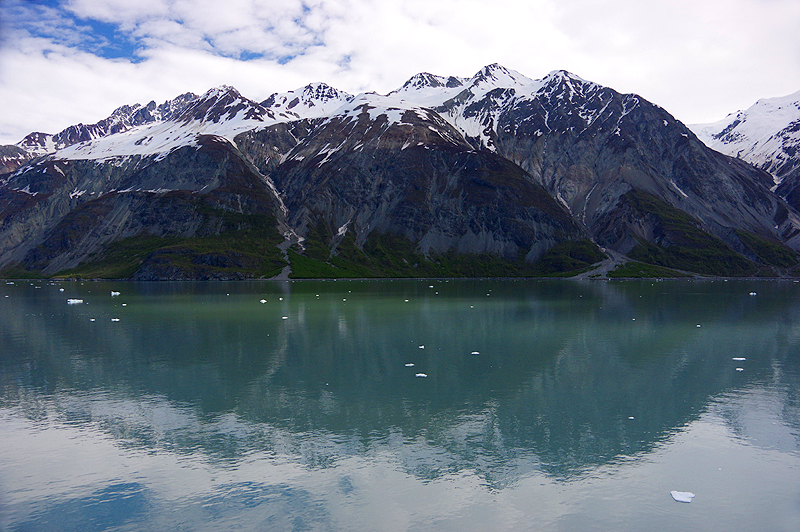 These images really speak for themselves...We shot over 100 in Glacier Bay alone, from our balcony (the ONLY way to sail in Alaska!)...Glacier Bay National Park - simply magical!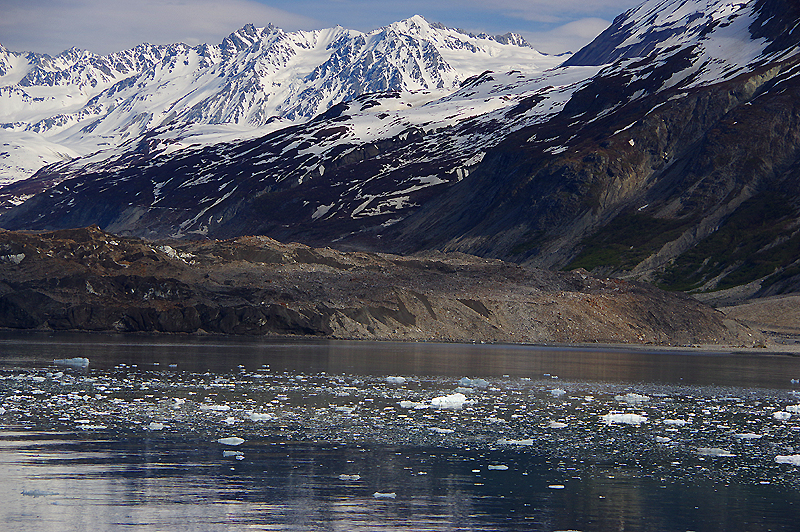 Grand Pacific Glacier, at the head of Tarr Inlet, Glacier Bay. The ice is black with glacial silt (yes, that IS ice!)...Thousands of pieces of ice float past our ship, some making a "snap, crackle, pop" as air trapped for perhaps eons escapes during the melting process...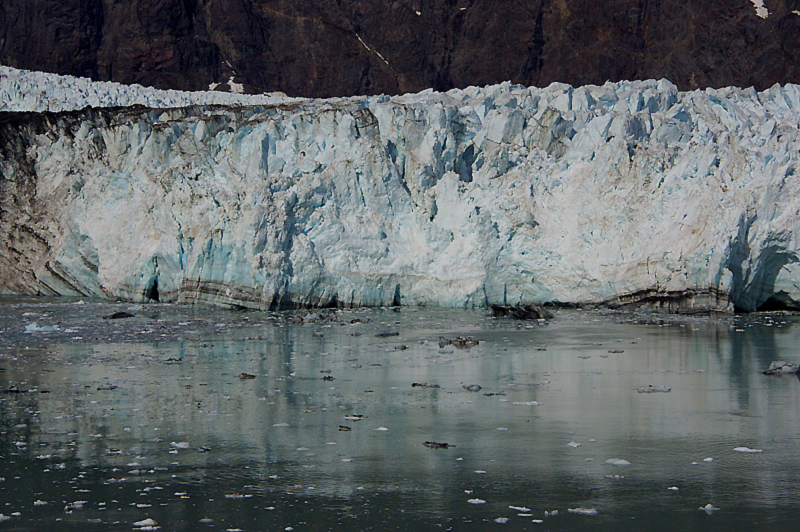 Margery Glacier, seriously melted back since our last visit several years ago!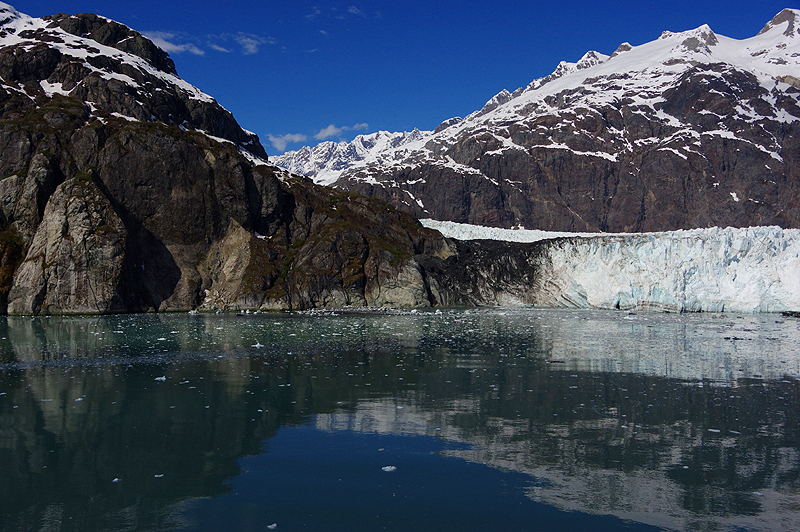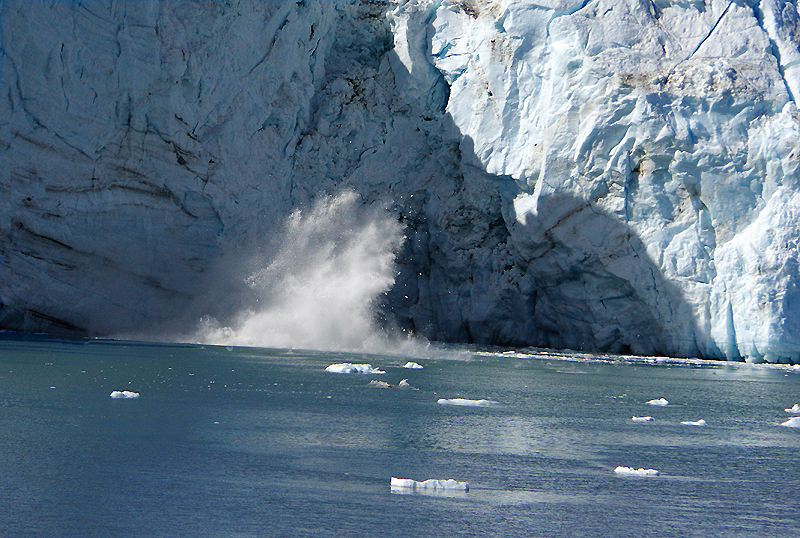 A small calving from the edge of Margery Glacier!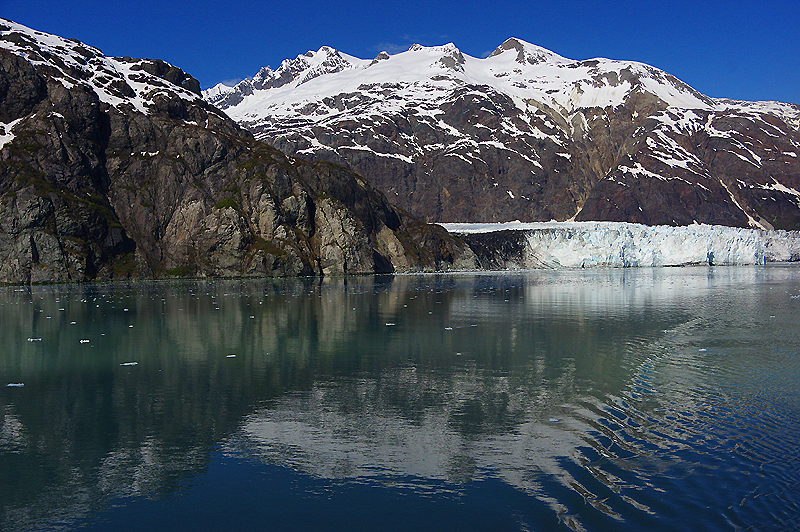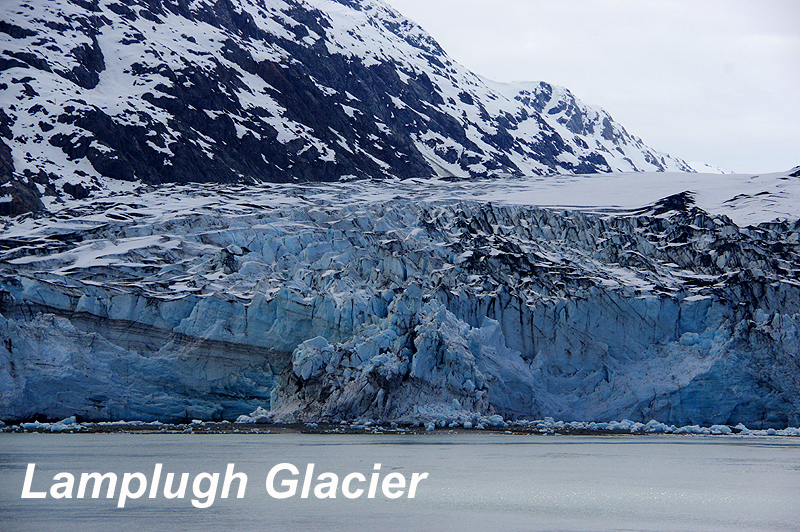 Heading south along the western side of Tarr Inlet is Lamplugh Glacier, as we make our way to Ketchikan...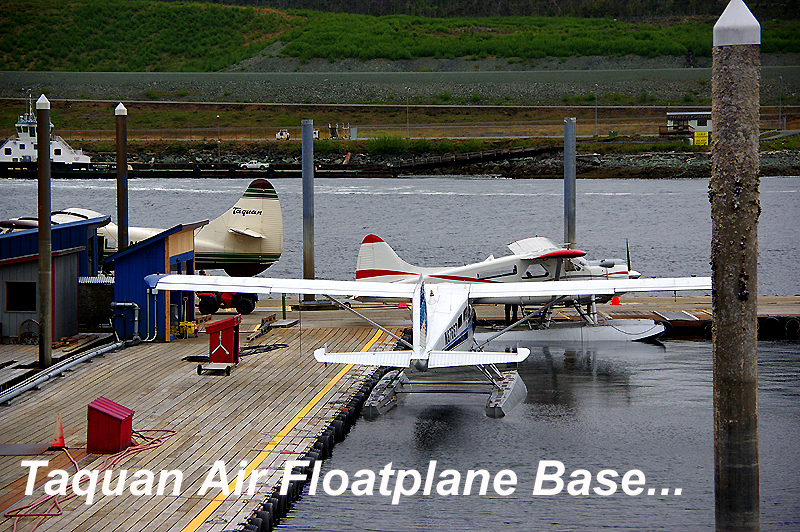 The floatplane base in Ketchikan is the starting point to visit Misty Fjords National Monument - which lived up to it's name this day, as you will see...the ONLY rain and "cloudies" we encountered the entire trip!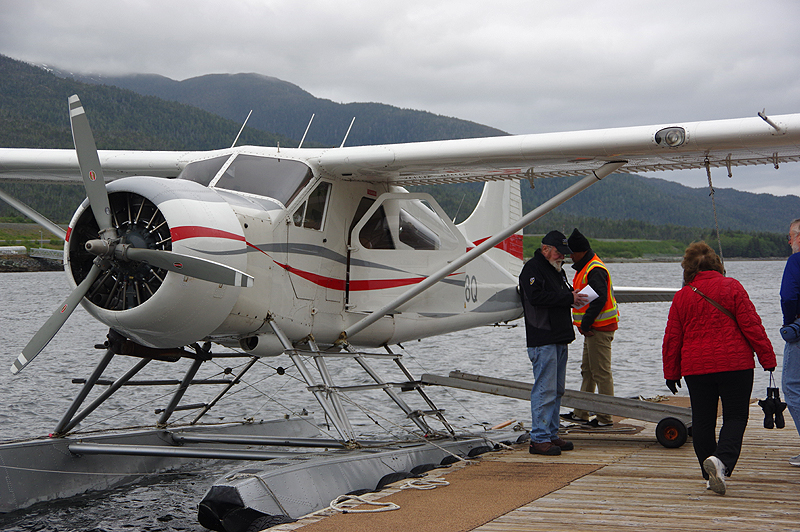 ...Our DeHavilland DHC-2 "Beaver"- a 7 passenger floatplane (with Donna in red)...Getting ready to depart for Misty Fjords.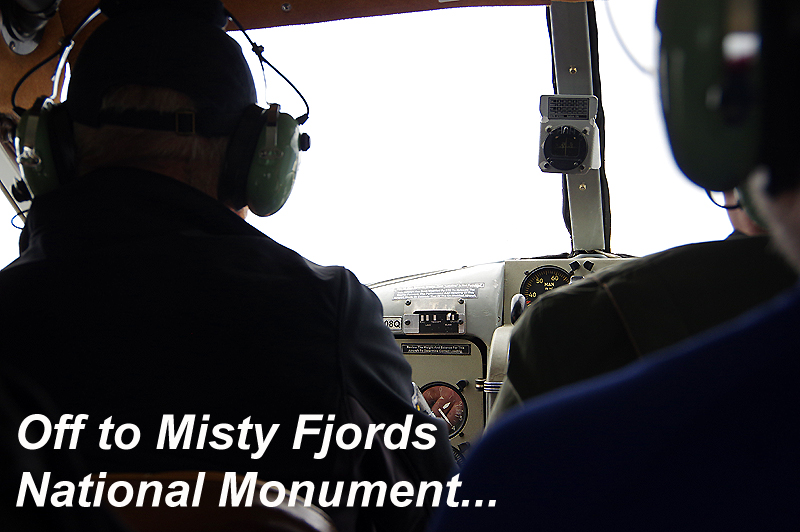 ...at 1600 feet...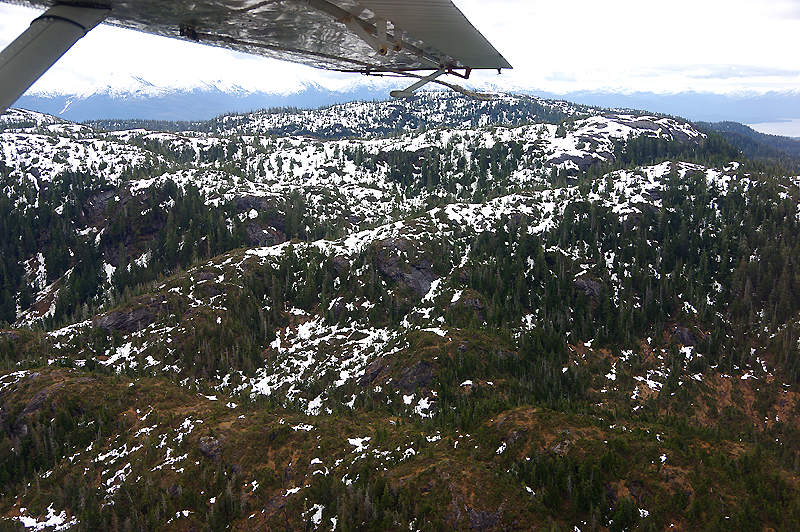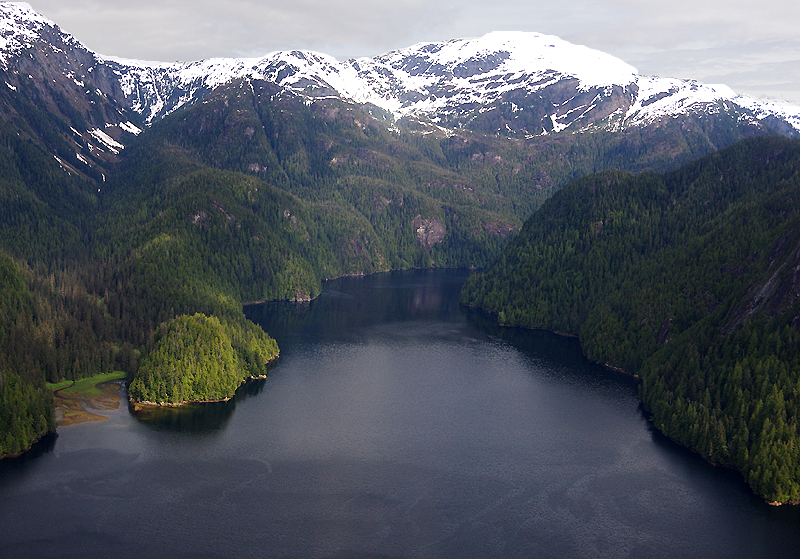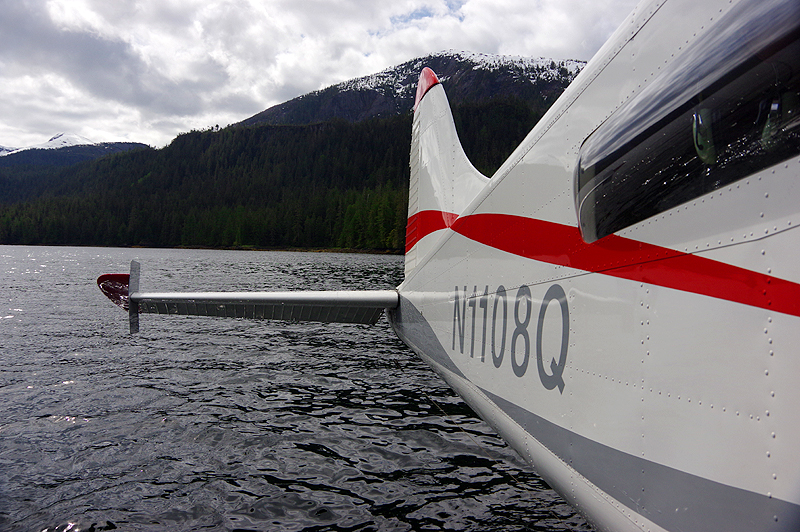 Dennis managed to balance on the float for this one after a water landing in the monument...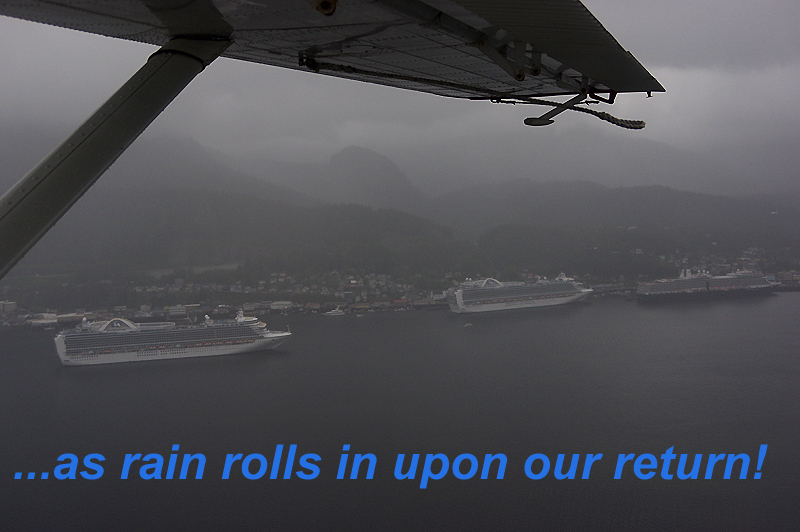 Living up to it's name, mist and rain rolls in upon our return to Ketchikan, with cruise ships docked in the distance...
images copyright © 2017, Dennis A. Hubbs, D&D Travel Services, LLC
Please continue to page 2 for Butchart Gardens, Seattle's Chihuly Garden & Glass and the Quinault Rainforest!