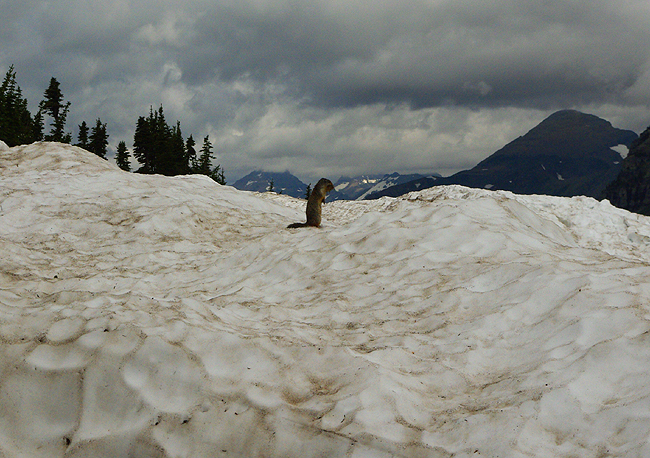 Another Columbian Ground Squirrel guards his snow mound at Logan Pass...many feet of snow remain here even in late July...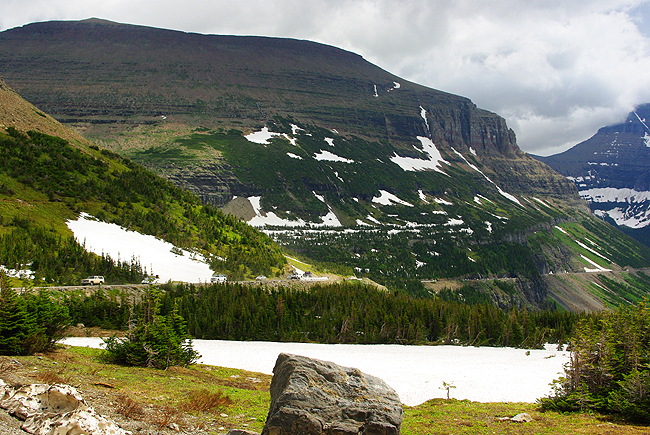 Looking southwest from the Visitors Center at Logan Pass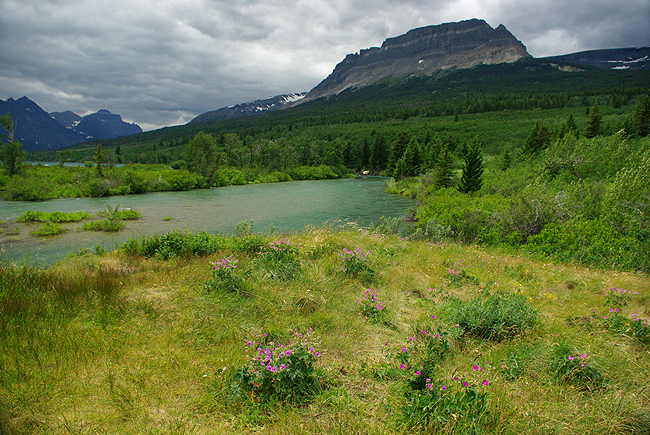 The St. Mary River - near the eastern terminus of Going-to-the-Sun Road - with wildflowers dotting the landscape...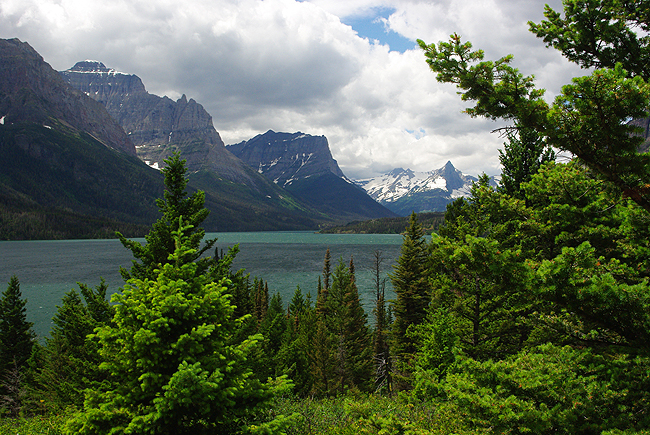 A view of St Mary Lake at Rising Sun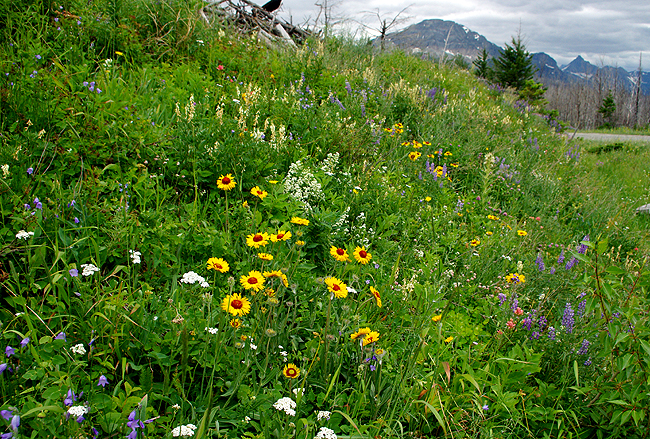 Incredible color, just off Montana Route 89, between St. Mary and East Glacier Park...Discovered by chance when passing a gravel side road that looked interesting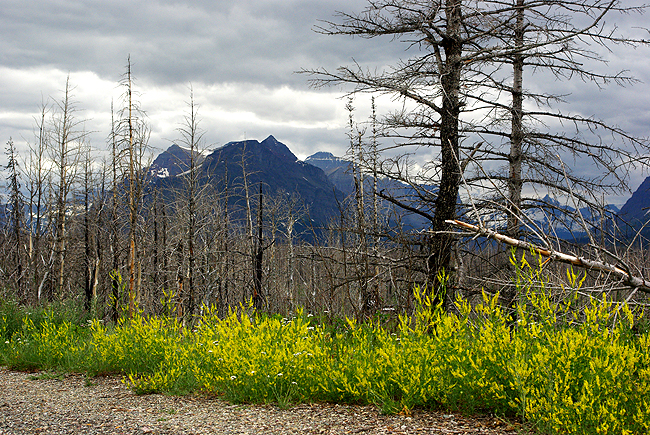 Just a few feet further along that gravel road, looking west!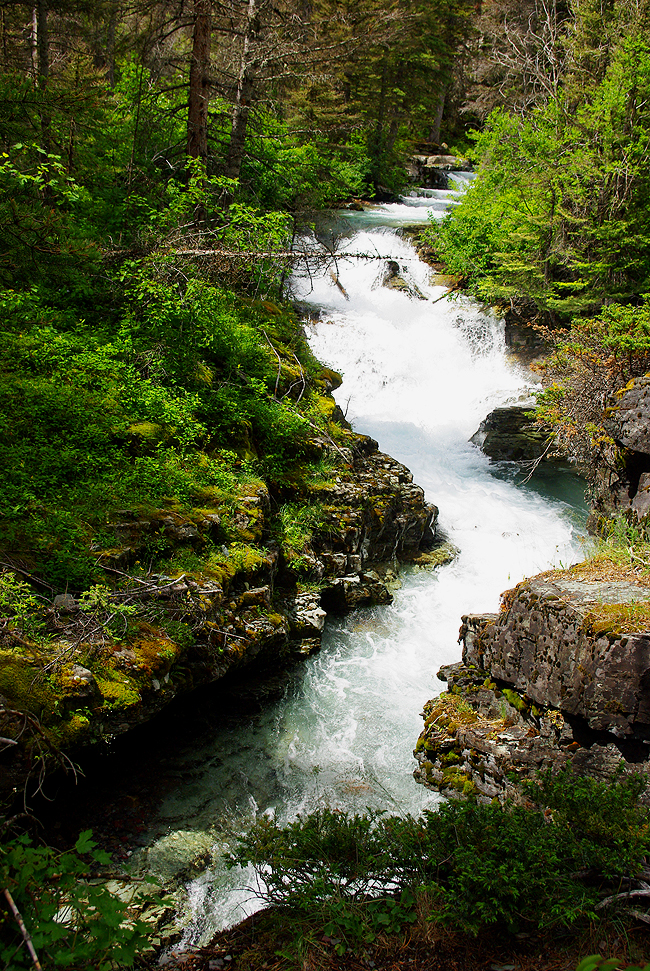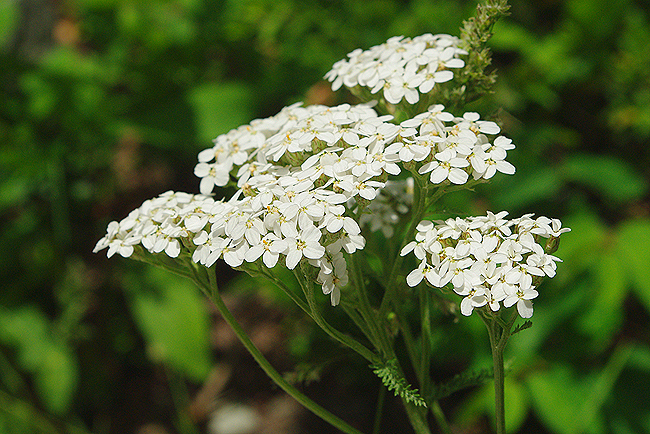 Yarrow, belonging to the Sunflower family, has many medicinal uses and can grow to 2 feet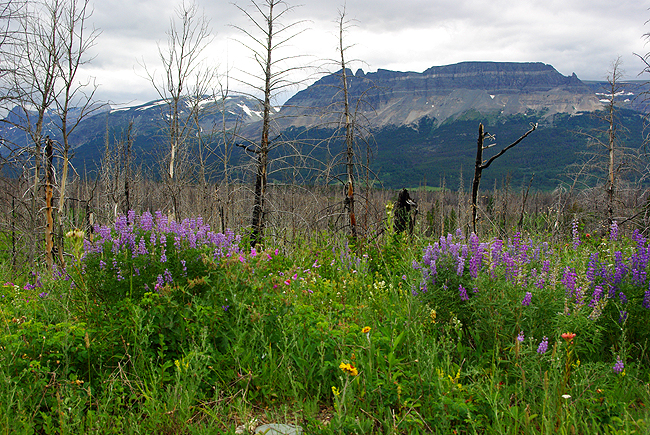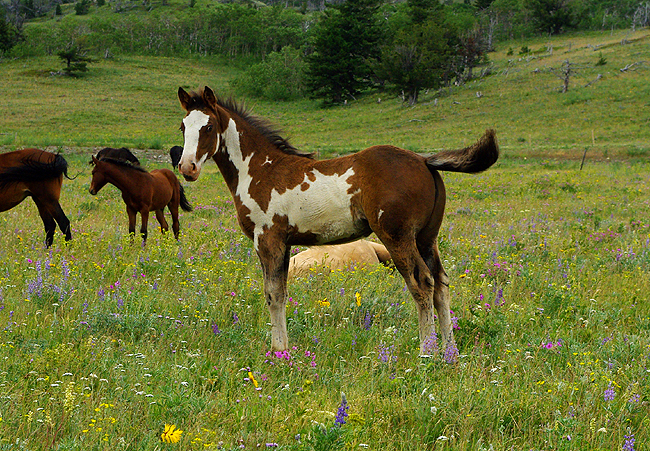 Montana State Route 49, while not marked as scenic and just 12 miles in length, offered these three images above and immediately below...Sure appeared scenic to us!!! This free range horse had just gotten up from a rest as we approached, perhaps prompted by a warning from Mom...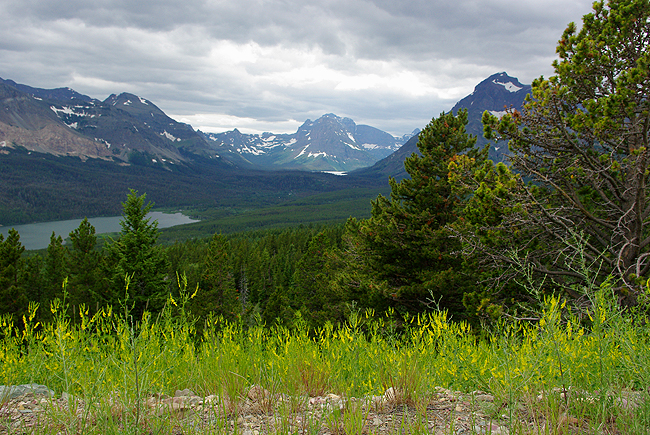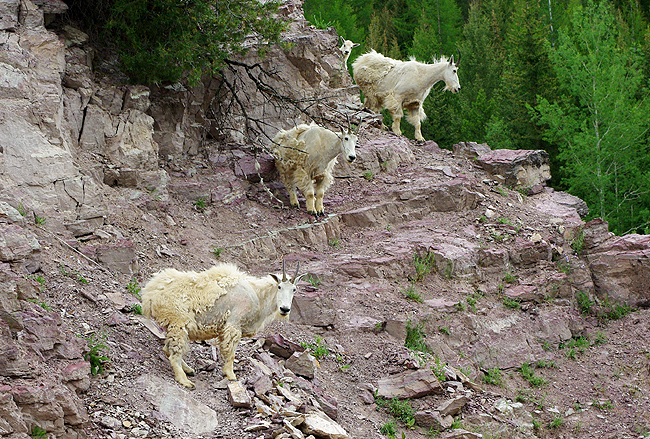 Above and below, Mountain Goats tread the cliffs at "Goat Lick," alongside Montana Route 2 at the southern edge of Glacier National Park...Route 2 passes briefly in and out of the park here...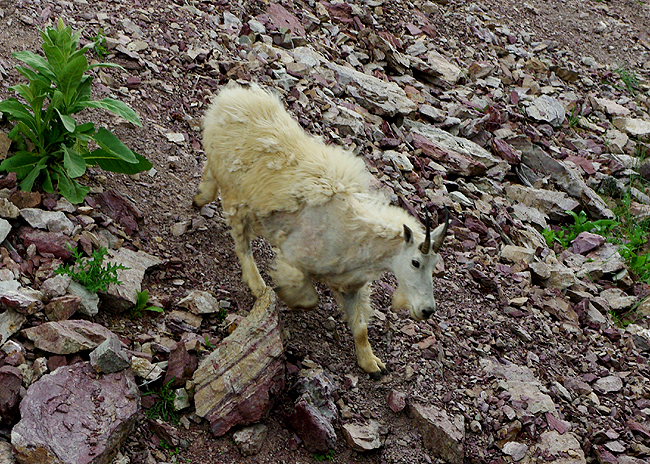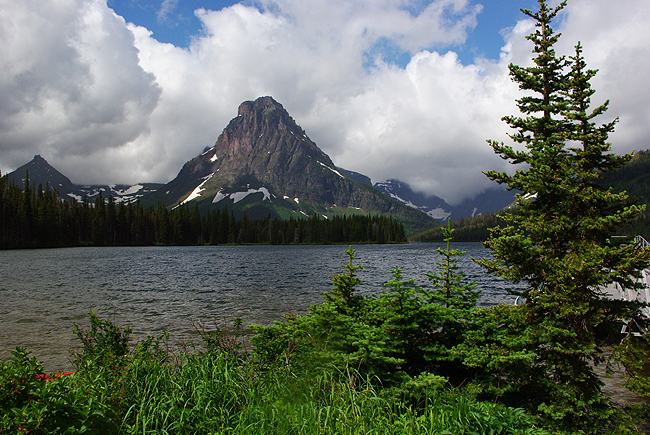 Two Medicine Lake, in the eastern portion of Glacier, reached 9 miles in off MT 49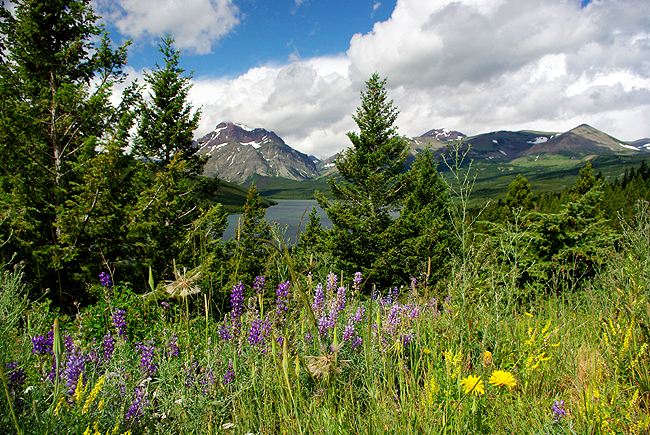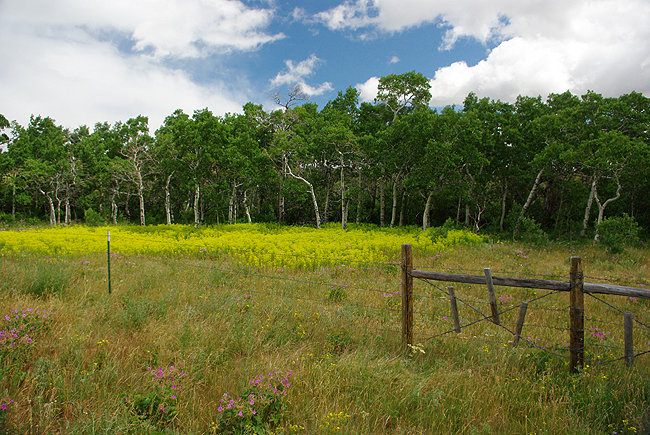 Above two images: Simply more lovely scenery in Northwestern Montana...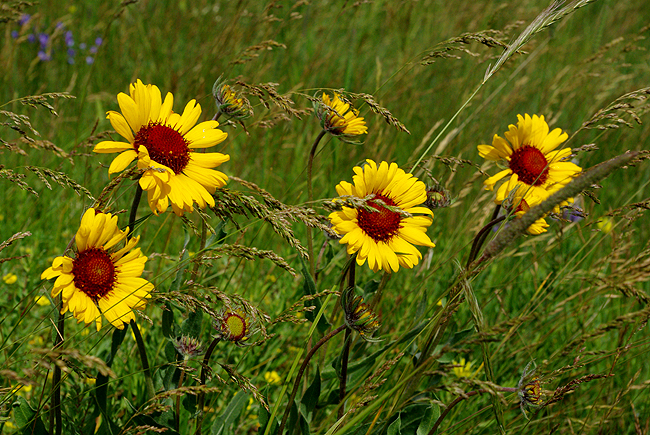 Blanketflower, thought to resemble intricately dyed blankets made by some Native American tribes, bask in the summer sun in a meadow along MT Route 2...They are a member of the sunflower family.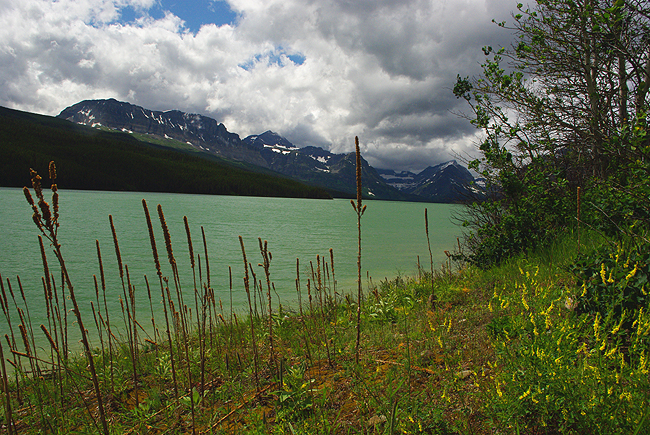 Immediately above and below: Two more shots of St. Mary Lake in Glacier National Park, with that turquoise hue due to Glacial Flour...The colors are really this brilliant!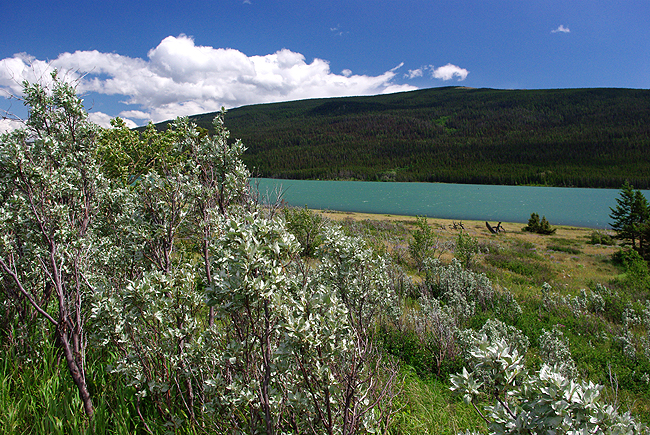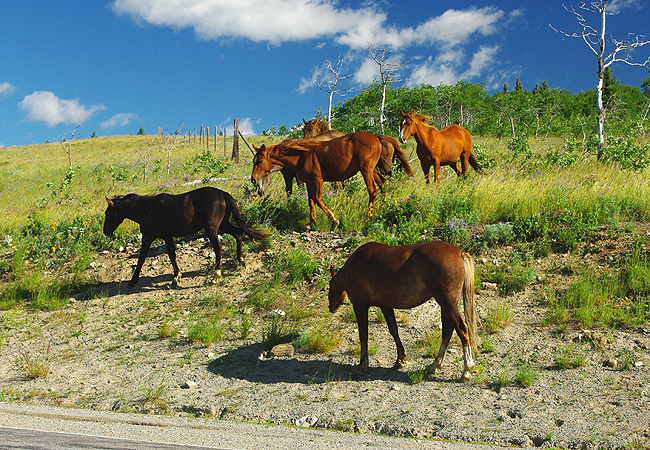 Horses run free everywhere in Montana!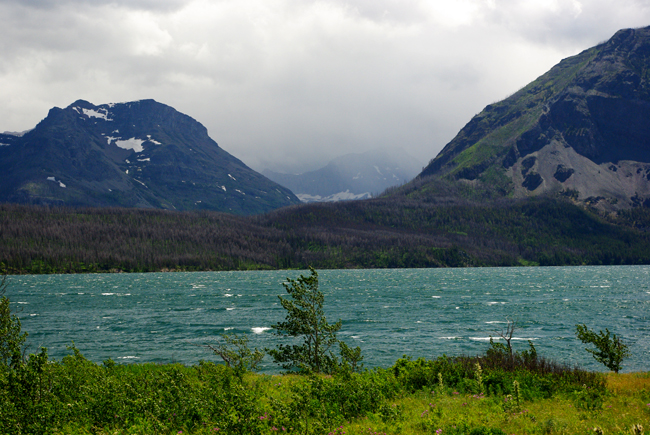 Above and remaining images below: St. Mary Lake in all its glory! Glacier Park Boat Company offers tours in classic 1920's wooden boats during the summer season...well worth the fee!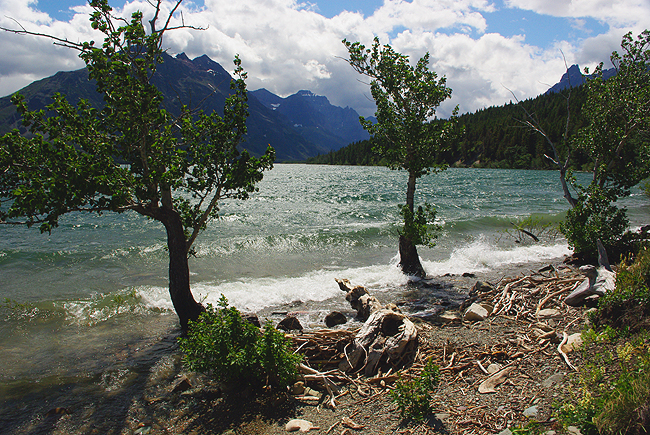 Another great spot to pick up some driftwood!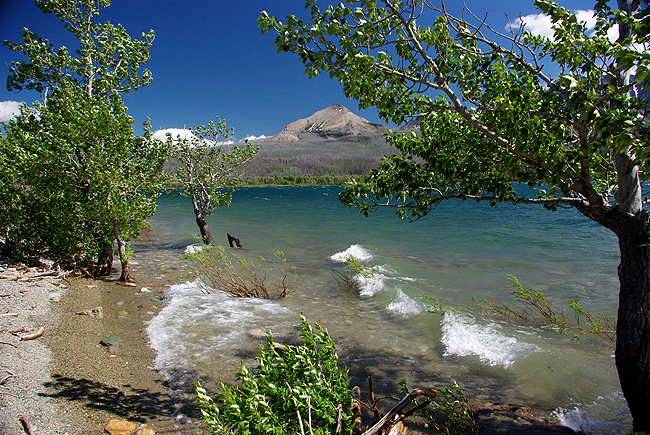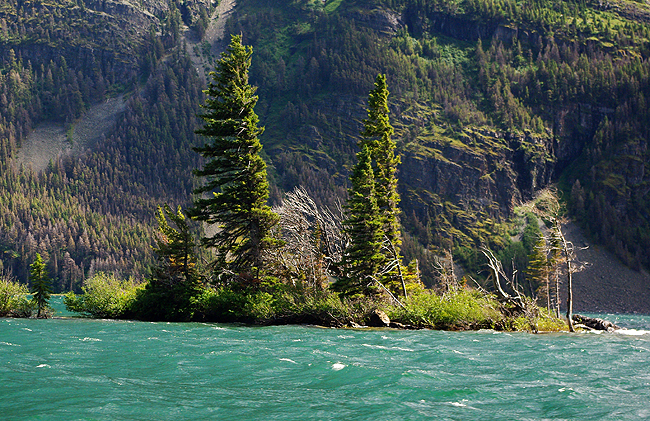 Wild Goose Island, in the center of St. Mary Lake, as seen from sightseeing boat "Little Chief"