New York State's Finger Lakes Region 2012 Presented by D&D Travel...
Each Labor Day weekend, we visit the Finger Lakes Wine Country in upstate NY and are never disappointed by the marvelous scenery, the great food & wine, fun antiquing, and all there is to see and do...You can see a movie at a still-operating drive-in theater in the area (the Finger Lakes Drive-In), visit a number of waterfalls, sample wine from wineries too numerous to count, enjoy a meal at a mom and pop restaurant or diner (there are many), explore a well-known Sunday flea market in Avon, NY, pick your own apples and visit many farm stands along the main and back roads. In short, this is a great area for a long weekend or a full week vacation. We hope you will visit the area soon and enjoy all they have to offer!
- Donna and Dennis [home]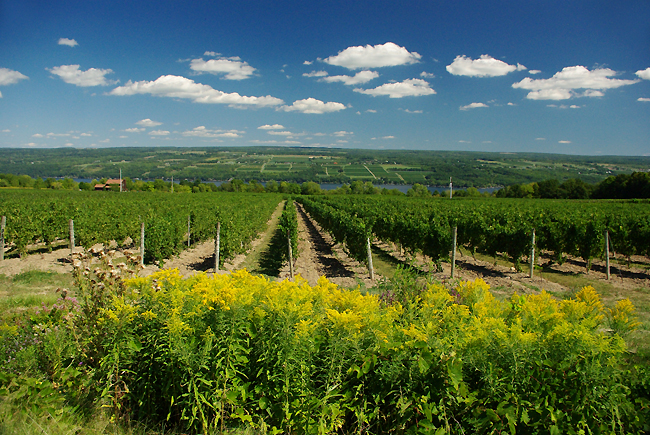 Vineyards along the western shore of Seneca Lake, on NY Route 14 near Dresden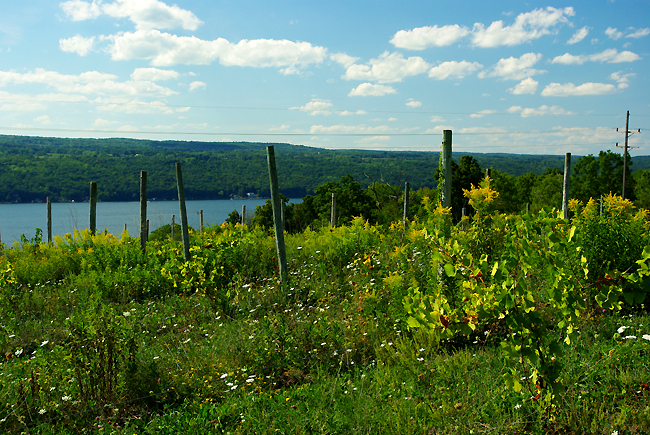 Above and immediately below: The eastern shore of Seneca Lake, looking west from Catharine Valley Winery, Burdett, New York...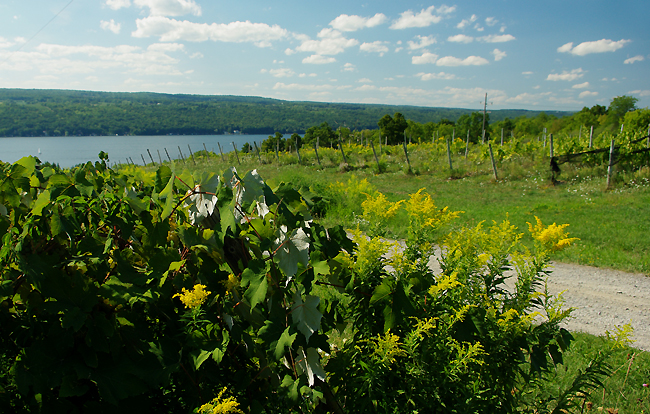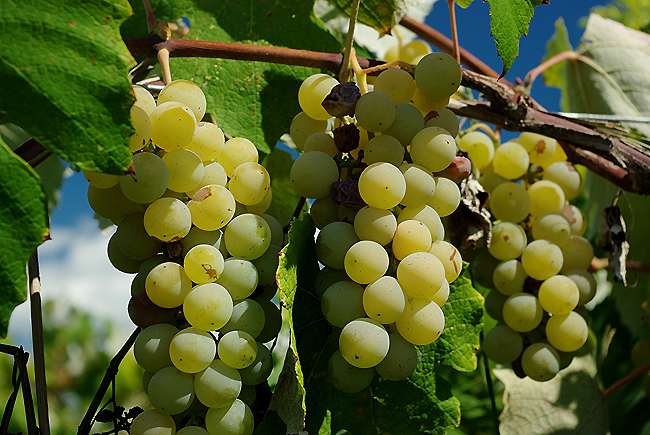 September grapes on the vine at Catharine Valley Winery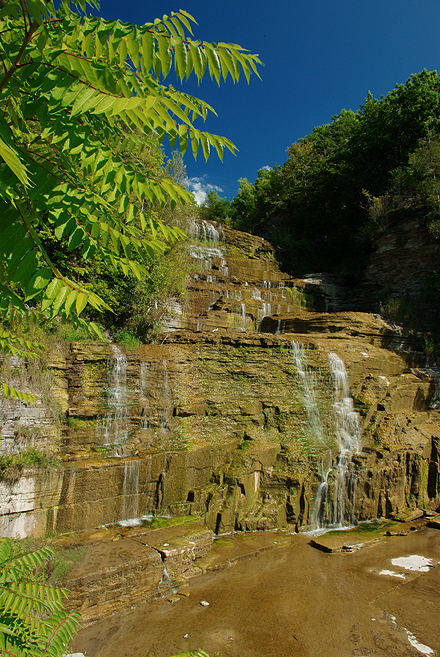 Hector Falls, albeit a bit low this year, but lovely nonetheless! It is directly along the roadway - NY Route 414 - emptying Hector Falls Creek into Seneca Lake north of Watkins Glen. The cascade is 165 feet high and has a second drop on the opposite side of the road (on private land unfortunately). During high water periods, the sight is lovely!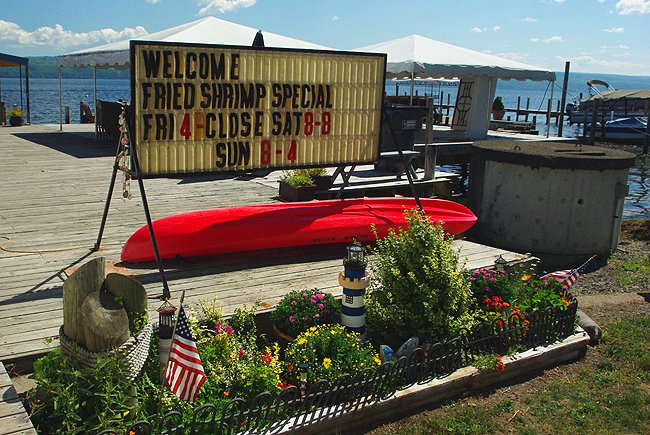 The restaurant area at the Showboat Motel on Seneca Lake, Himrod, NY...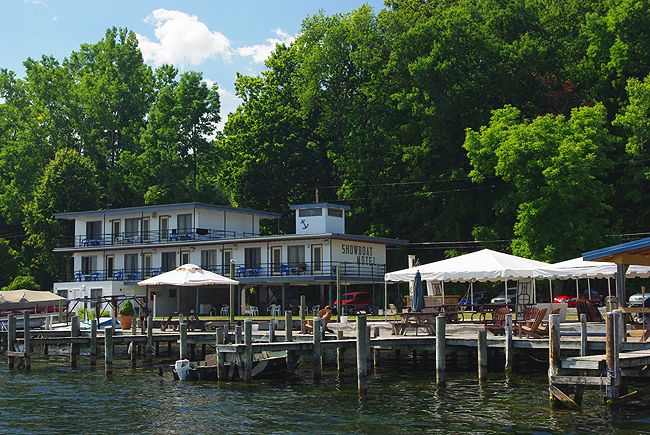 The motel, with the restaurant to the right...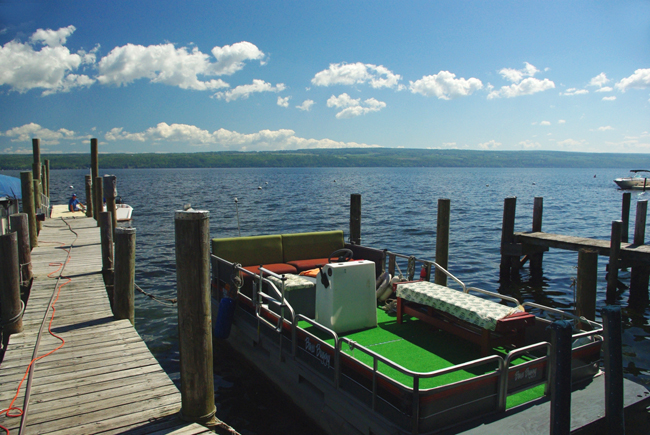 Above and below: Seneca Lake, from the deck at the Showboat...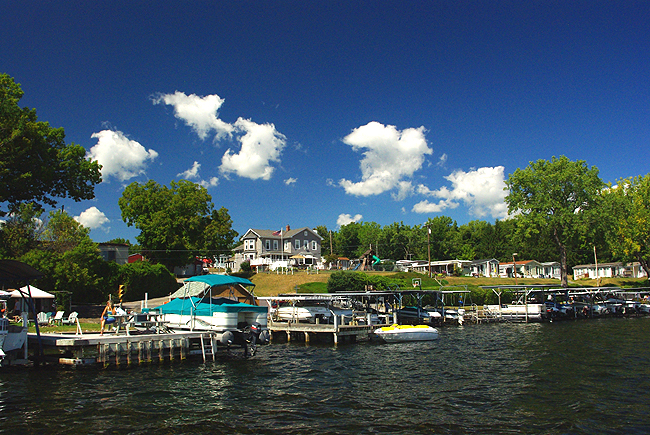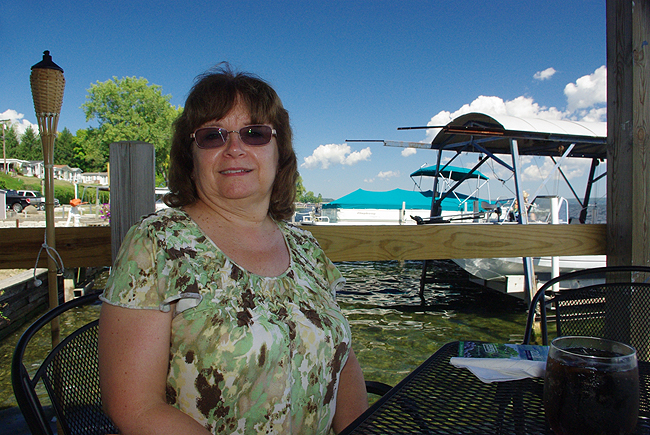 Donna, ready for lunch on deck!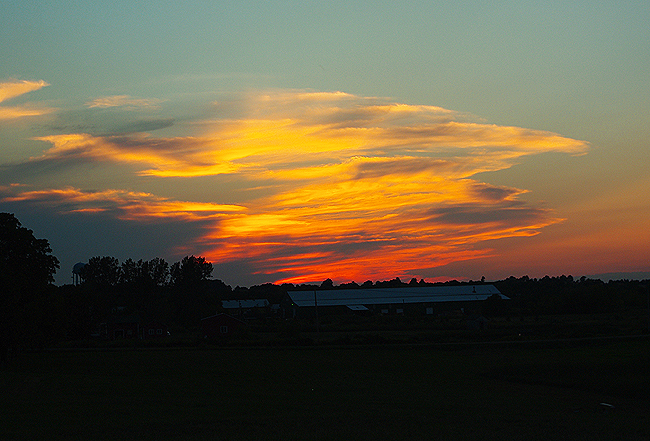 A fiery Sunset over a farm along US Routes 5 & 20 near Geneva, New York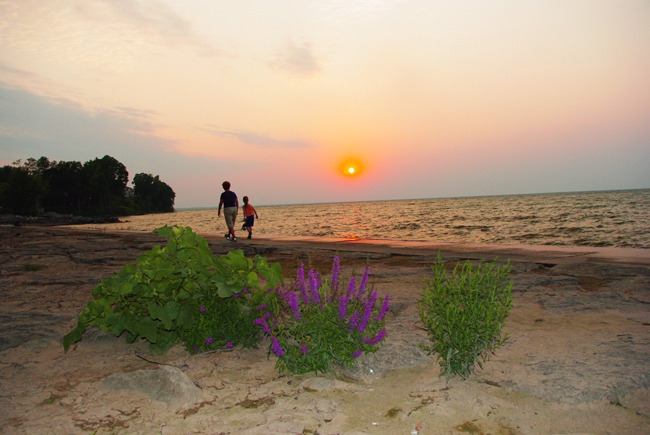 Above & below: Sunset over Lake Ontario in Webster Park, Webster, NY. The park is a few miles east of Rochester and even has a fishing pier - a perfect location for sunset watching!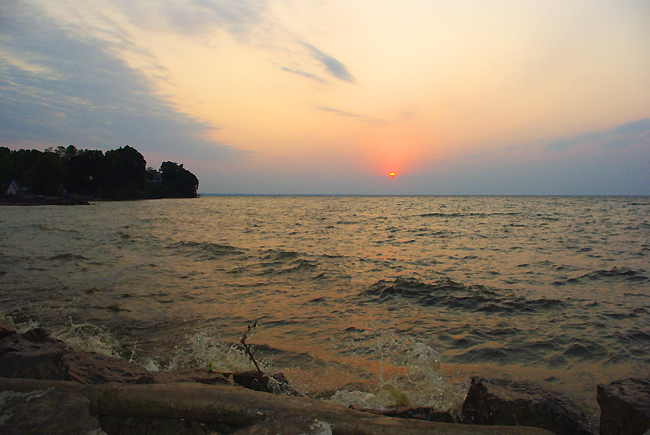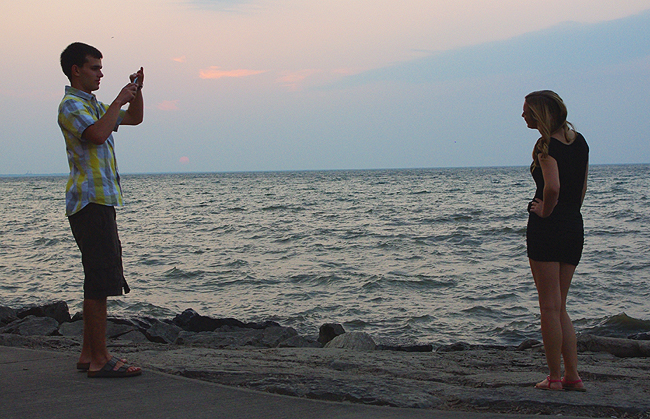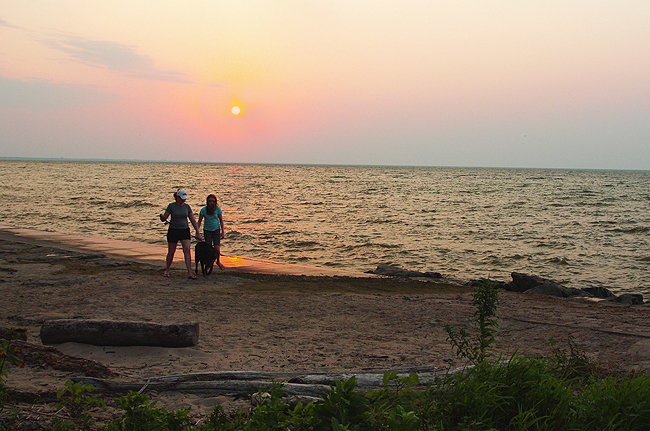 Thanks for visiting - Donna and Dennis
See our many other travel photo galleries here!

Land Tours - Cruising - Travel Glossary - Gallery - Email Us